We had an excellent day at the Gallery on Saturday thanks to our demonstrators who generously gave their time. Thanks also to the staff and volunteers at the Gallery who always make us welcome.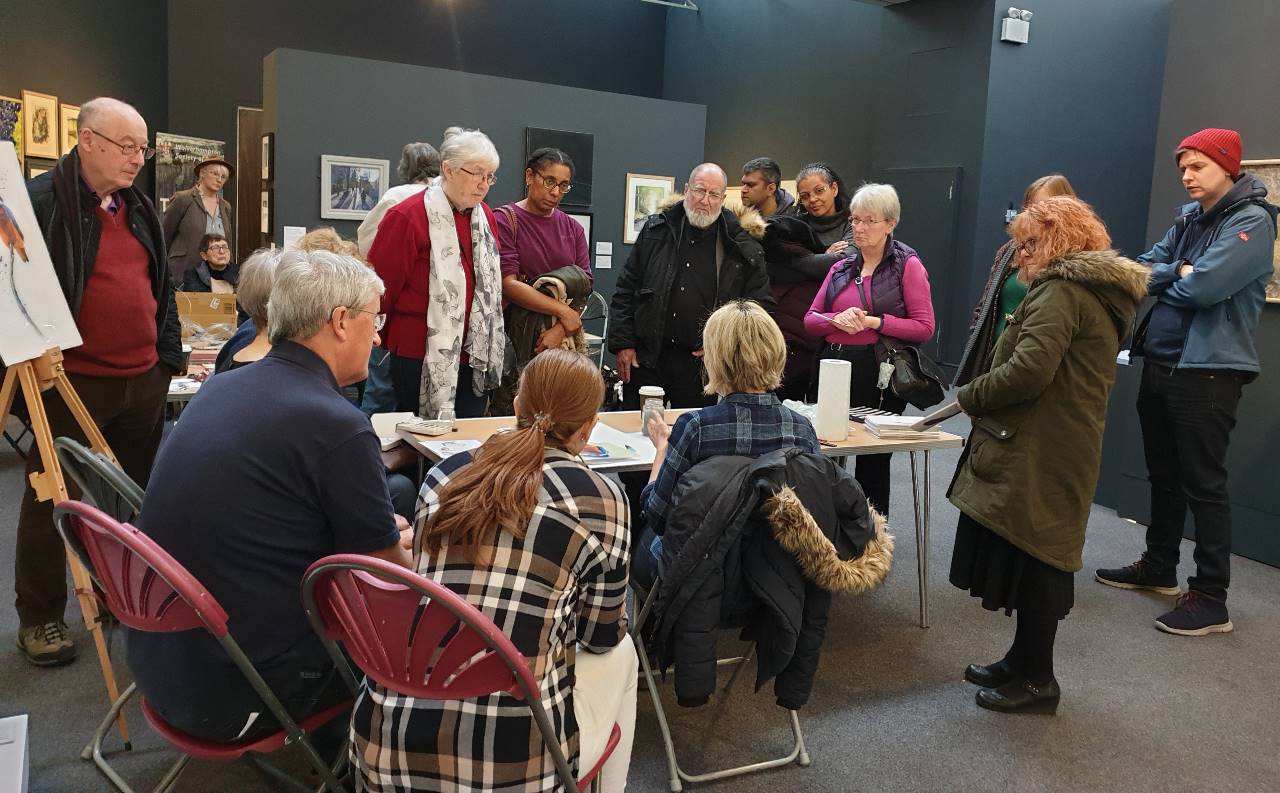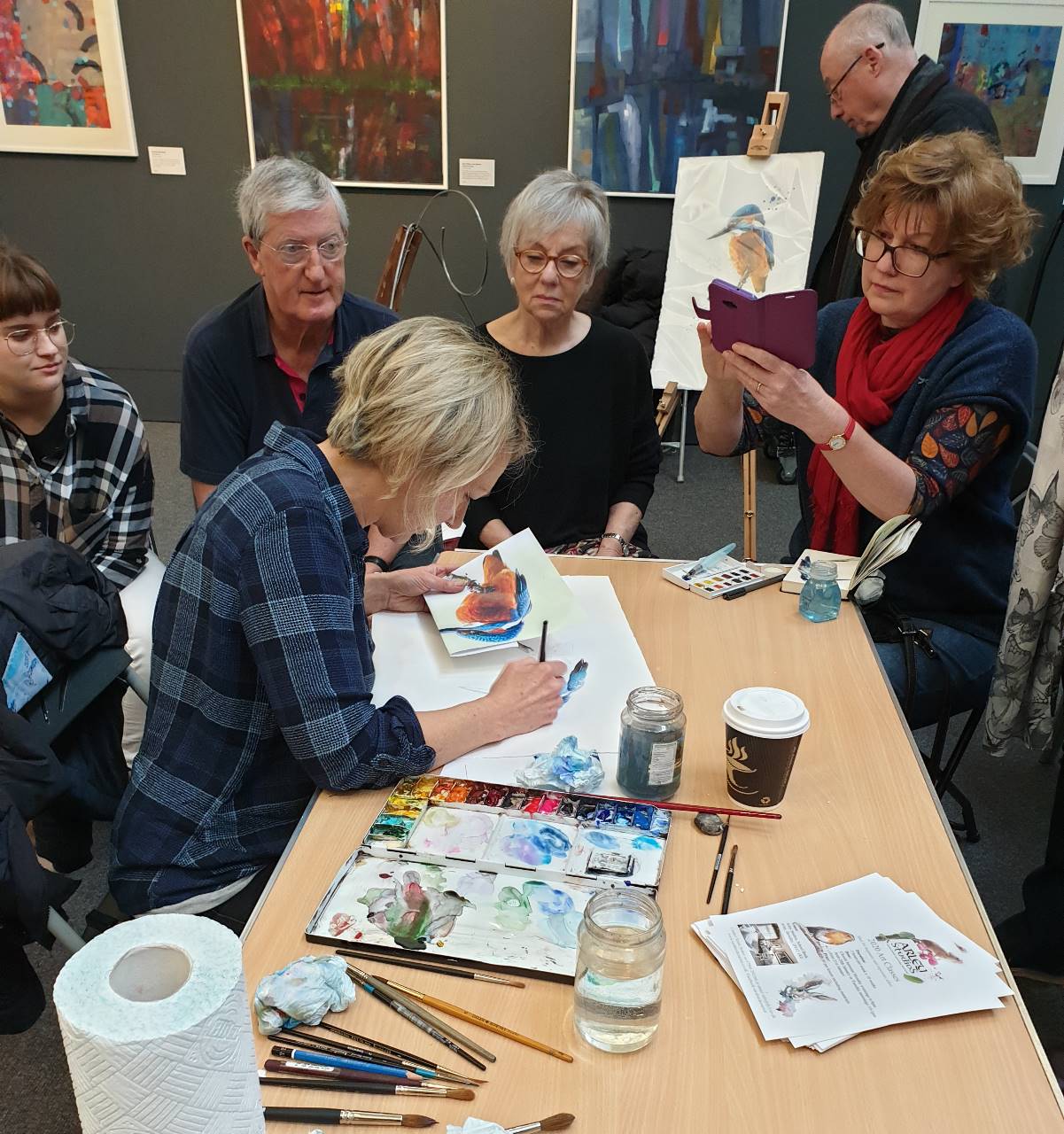 Sarah Stokes demonstrated her watercolour techniques to produce a jewel like painting of a Kingfisher. She was never short of an audience and visitors were delighted to receive first hand advice from Sarah.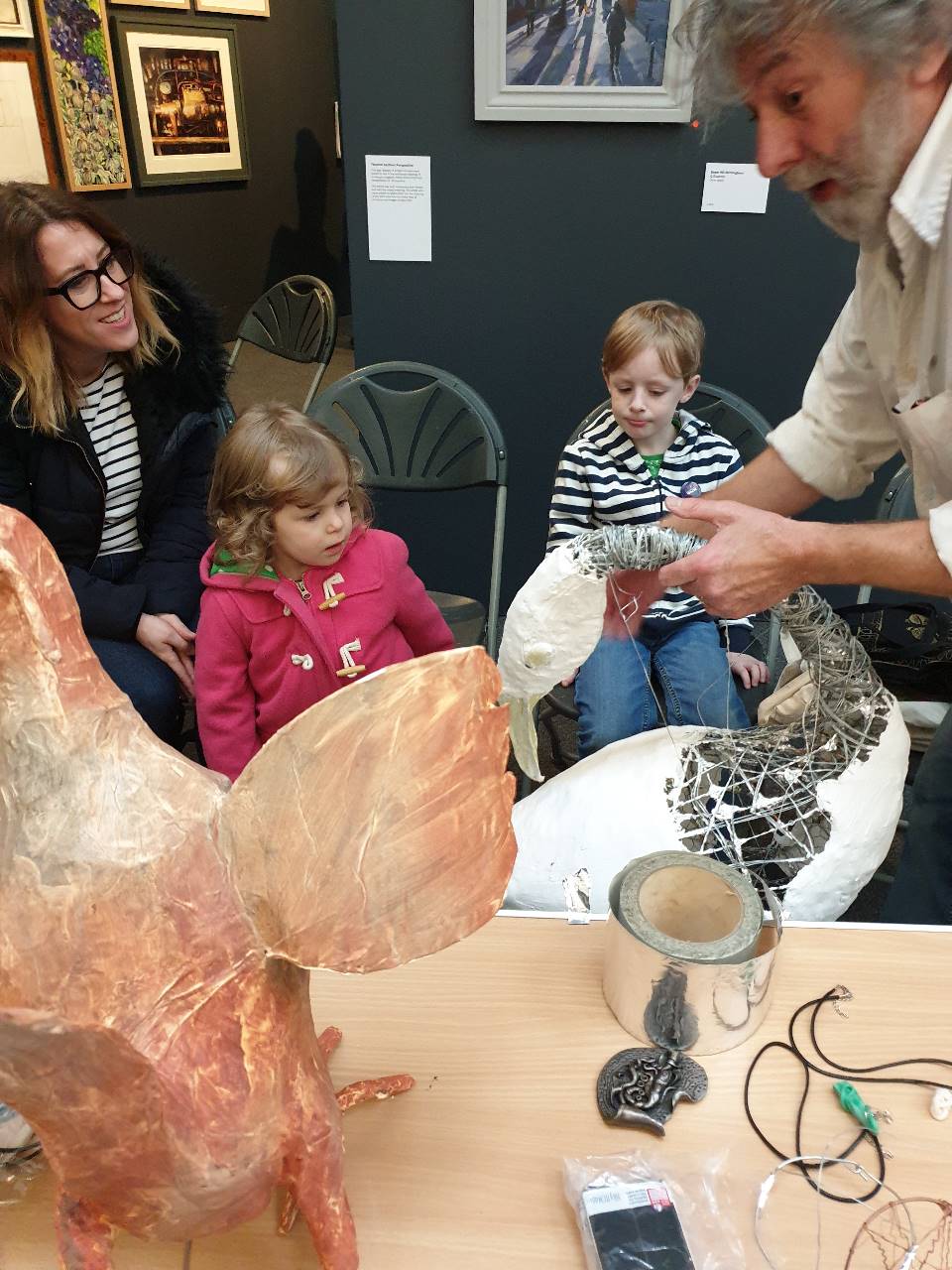 In contrast, Norm Keech shared his passion for working in 3D. He explained the variety of materials used and the stages needed to create his sculpture and medals which prompted lively exchanges with visitors of all ages.