Art Events
Wolverhampton Society of Artists offers a full programme of events and opportunities for the creative development and enjoyment of members.  The wider community is invited to participate and join us for many of our events. To read about past events please visit our news page 
To find out more about any of our events please contact our Programme Secretary at events@wolverhamptonsocietyofartists.co.uk 
WSA PROGRAMME
There are no upcoming events.
WSA EVENTS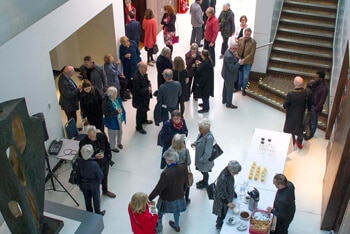 We are pleased to announce that the Wolverhampton Society of Artists will be exhibiting at the Wolverhampton Art Gallery from 16th October 2021  to 5th December 2021.
The Exhibition will be the culmination of nearly two years of highs and lows throughout several lockdowns  but above all a celebration of creativity as well as resilience and determination to continue to flourish as an active Society.
Watch this space for further news.
WSA MEMBER EVENTS
There are no upcoming events.