Art Links
Wolverhampton Society of Artists is proud to network with a wide range of people and organisations for inspiration, encouragement and mutual support. Please use the links on this page to access various other local art groups with links to Wolverhampton Society of Artists.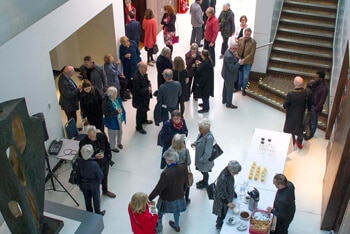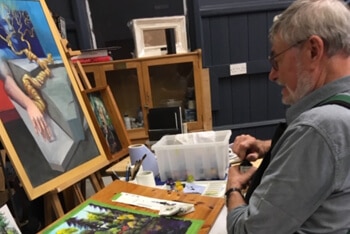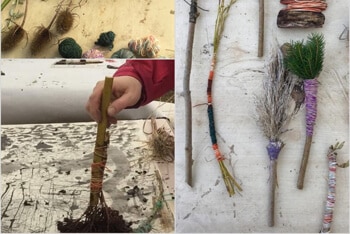 WOLVERHAMPTON SOCIETY OF ARTISTS OPEN STUDIOS
The Wolverhampton Society of Artists' Open Studios event is open to both WSA and non-WSA members, encouraging peer to peer inspiration and a jolly good nose around artists' studios.
WOLVERHAMPTON ART GALLERY
Wolverhampton's art, history and heritage collections focus on local places, people and industry, whilst their museum collections also contain material from further afield.
RBSA
The Royal Birmingham Society of Artists is an artist-led charity which supports artists and promotes engagement with the visual arts
HERITAGE LOTTERY FUND
Inspiring, leading and resourcing the UK's heritage to create positive and lasting change for people and communities, now and in the future.
NEWHAMPTON ARTS CENTRE
The NAC is a creative venue in the heart of Wolverhampton that nurtures new talent and new ideas. With a wide range of facilities, it offers opportunities to enjoy and engage in the arts.  As a creative hub, it supports thirty resident organisations.
THE ASYLUM ART GALLERY
The Asylum "aims to encourage, enable, develop, mentor, facilitate, empower and support local creative arts practitioners from a wide range of backgrounds"
EAGLE WORKS
Eagle works is a community of multidisciplinary Fine Artists, working in a former Victorian factory within Wolverhampton City Centre.  Currently housing 17 artists.  Eagle Works is home to local creatives with diverse interests and practices, but a shared drive for making and doing.
BOUNDARY WAY PROJECT
The Boundary Way Project continues to develop arts and heritage activities that sustain and support the site and its users.
FRAMERS GALLERY                                                                               
The Framers Gallery has been framing pictures for the people of Wolverhampton for over 20 years in the town centre.
WOLVERHAMPTON ART SOCIETY
(formerly known as Wolverhampton decorative and fine art society)
THE COURTAULD INSTITUTE OF ART
The Courtauld Institute is based in Somerset House, home to a large community of creative business, artists and makers.  One of London's most spectacular and well-loved spaces, it is a place where art and culture is imagined, made and experienced by three million visitors each year.