Wolverhampton Society of Artists Centenary Exhibition
14 December 2019 – 16 February 2020
This exhibition celebrates the hundredth anniversary of the foundation of the Wolverhampton Society of Artists (WSA). WSA has been exhibiting at Wolverhampton Art Gallery since the Society was formed in 1919. Each year, it presents a careful selection of members' work chosen via an open submission process. For a hundred years these exhibitions have given generations of artists in the city an opportunity to show their work, learn from each other and share their passion for art.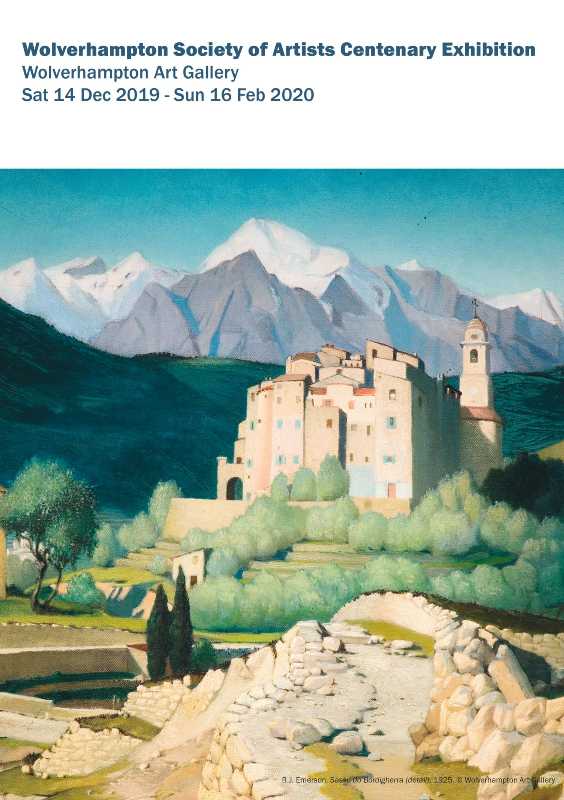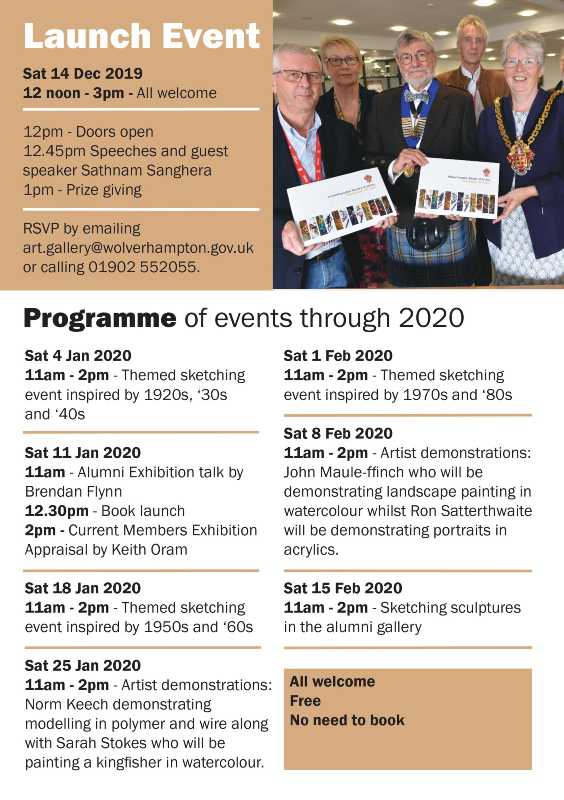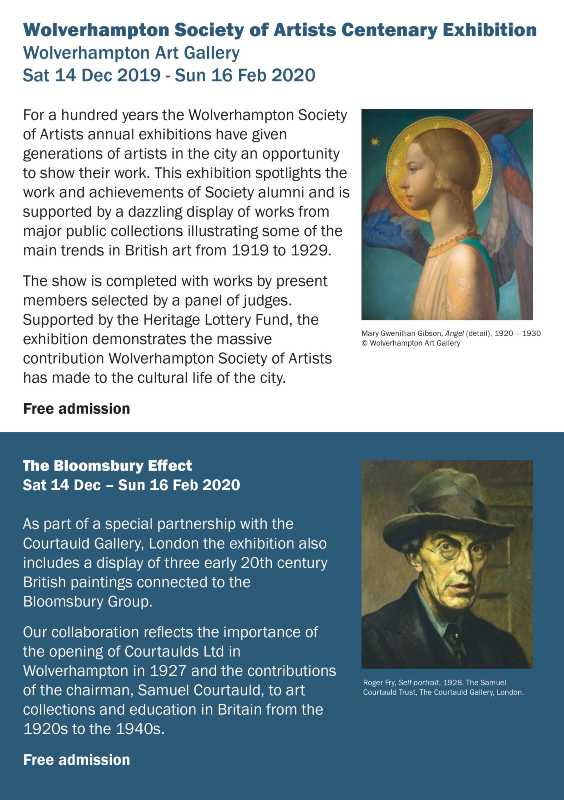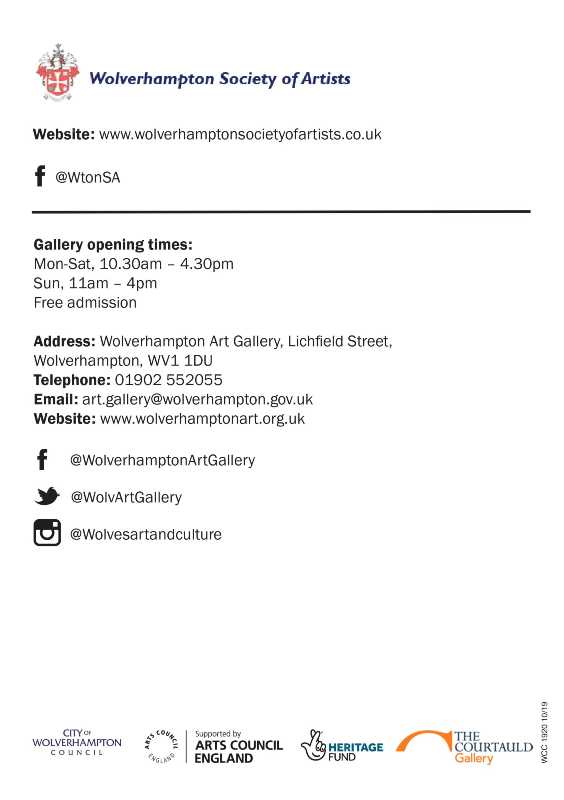 Wolverhampton Society of Artists Centenary Exhibition is divided into three sections. The first gallery, entitled The Early Years features a selection of works by the Society's alumni, drawn from Wolverhampton Art Gallery's collection. It showcases pieces by some of the major members of the Society, including Robert Jackson Emerson and his circle.
The middle gallery, entitled Aspects of British Art (or Between Tradition and Modernity), displays contextual works, highlighting the history and achievements of WSA against the wider development of British art in the inter-war period. It includes works from Wolverhampton Art Gallery's collection together with major loans from regional museums. As part of a special partnership with the Courtauld Gallery the exhibition also includes three early 20th century British paintings by leading figures of the Bloomsbury Group and one of their avant-garde contemporaries on loan from the Courtauld Gallery. The final room showcases works by current members of the Society.
This exhibition has been initiated by Wolverhampton Society of Artists and would not have been possible without their invaluable expertise and assistance as well as the generosity of lenders: Birmingham Museums Trust, The Courtauld Gallery, Dudley Museum Service and The Potteries Museum & Art Gallery. The exhibition has been supported by the Arts Council England the Heritage Lottery Fund. The exhibition is accompanied by a book entitled "Wolverhampton Society of Artists 1919 – 2019".