As we set off to see Portrait Artist of the Year: The Exhibition, the coach was buzzing. It was lovely to see members of the Society catching up after the missed months of Covid and it was great to talk with friendly faces we hadn't seen in a while.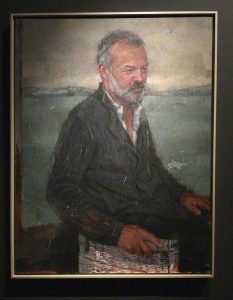 The Exhibition did not disappoint.  Showcasing so many styles and approaches and highlighting past winners. From Eddie Izzard's soulful eyes captured in coloured pencil to the exquisite colours used to capture the personality of Graham Norton, the Exhibition revealed the wonderful talents which have been demonstrated over the eight years of the 'Sky Arts Portrait Artist of the Year' TV series. The Exhibition closes on 5th June
Running alongside the main Exhibition in the next room was 'Through the Lens of Masterji', a photographic record created by the first Indian Photographer in the city of Coventry: Maganbhai Patel.  The portraits he produced over fifty years are evocative of an era when people were migrating to the Midlands and making it their home. Mesmerizing work especially for anyone growing up during those times.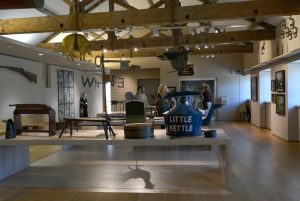 In addition we viewed the British Folk Art Collection, the Chinese Collection, The Northern European Collection (1450-1650)  and The Woman's Library. There was certainly plenty to please all tastes here and each display was well worth the visit.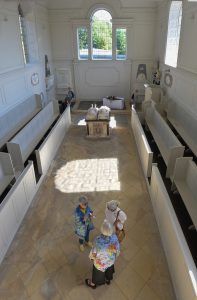 A short walk from the main house, the Chapel offers a blend of traditional atmosphere and contemporary elegance. Intricate plaster and marble-work adorn the ceiling and walls, and large windows fill the space with natural light.
There was a wedding due to take place there at midday so those who wanted to look around made that place their first port of call.
Last but by no means least the weather on the day did not disappoint. Glorious sunshine meant we could explore the beautiful grounds and take a picnic by the lake; or enjoy tea and cake on the sunny terrace.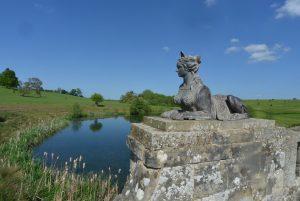 We all had a very jolly time for sure.
Our thanks go to Chris Manley for the lovely images of the day.