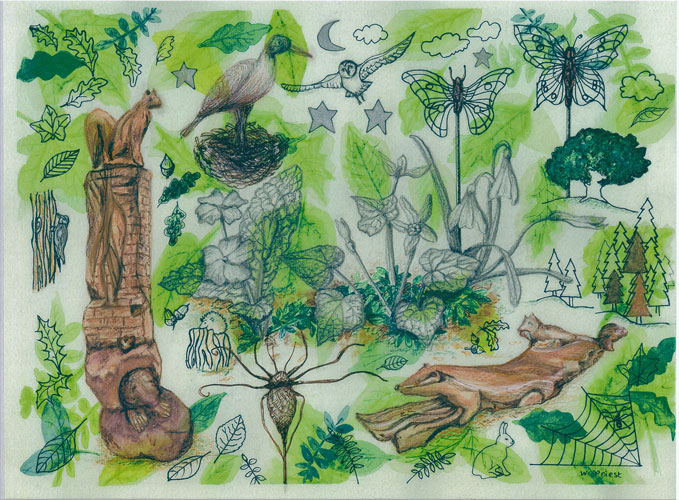 Wendy Priest
I have had a love of art from an early age. I achieved O and A levels in Art at Pendeford High School, being taught there by Tom Jenkins, and then, for many years, at his adult art class. I've worked as a primary school teacher in Sandwell for thirty-three years. I teach art in an after-school club with children achieving Arts Award and having artwork displayed at local Galleries.
I have been a member of the Wolverhampton Society of Artists since 1986 and have had several pieces of artwork exhibited at the Wolverhampton Art Gallery. I am also a member of the Walsall Society of Artists, with work exhibited at the Walsall New Art Gallery.
I have had an exhibition at the Birmingham Botanical Gardens with fellow Wolverhampton Society members, June Ramsell and Tegwyn Jackson.
I won a prize for my painting of the Tectons at Dudley Zoo.
I have had work selected for the Sandwell Art Trails in 2017 and 2018. In 2018 I was one of the four area finalists.
I enjoy using all types of drawing media including pencil, pastel, ink, pen and scraperboard. I also enjoy mixing media with watercolour.
I am inspired by natural forms such as flowers, leaves, trees, bark, shells and stones.