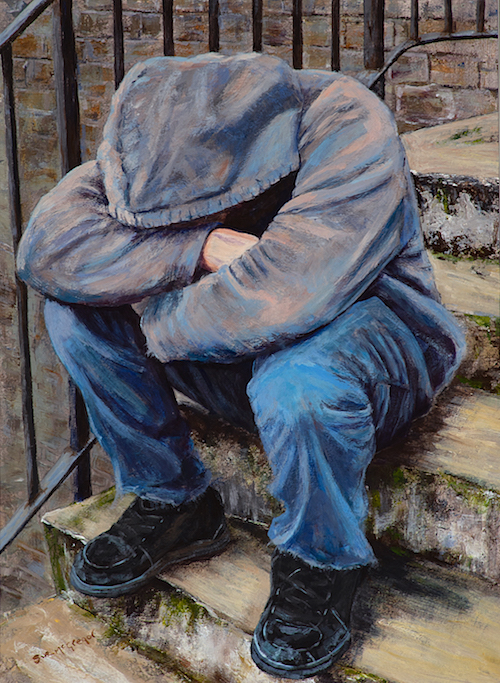 Sue McGregor
From as long as I can remember I've always loved paper and, with something to make marks, it's provided me with hours of entertainment.
My art education really began as an adult having attended part-time day or evening classes to fit around commitments of work and family.  I'm a leisure painter and draw and paint merely for my own enjoyment.  While I enjoy painting still life and landscapes I prefer life drawing and portraiture because of the challenge to get a resemblance of the sitter.  I also enjoy sewing and handicrafts and I'm very fortunate to have my own room where I can escape to and not have to tidy everything away when our grandchildren visit, which I'm glad to say is often.
I'm a member of 2 choirs and enjoy learning new songs at  rehearsals and performing in concerts at various venues. I joined Wolverhampton Society of Artists in 2015 and proudly received a Highly Commended award for my painting 'Invisible' at the 2017 Exhibition. I have chosen this as one of the illustrations of my work.