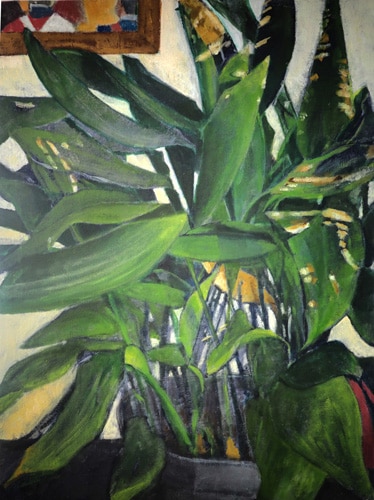 Ralph Aldhous
I've always drawn, painted and made photographs. I paint in oils and have been experimenting with cold wax medium. I also draw with pencil, charcoal and pastels. I like painting and drawing as physical activities in their own right and enjoy experimenting with different processes regardless of subject matter.
In 1980 I graduated in Fine Art from Wolverhampton Polytechnic, now University of Wolverhampton, but subsequently worked in occupations mostly unrelated to art until I retired in 2018 when I was able to devote more of my time to painting and joined the Wolverhampton Society of Artists, through which I have met so many friendly and helpful people and have been given opportunities to make my work available to a wider audience than would otherwise have been the case.
Much of my work is related to landscape and I'm interested in abstraction, but I'm experimenting both with content and process and becoming more confident as I learn more and develop my expressive range. I've been attending the Society's  life drawing classes and although I haven't yet used any of the work produced directly in oil paintings, the classes have helped me develop underpinning disciplines which relate to my other work.
ralphiemax@hotmail.com
Find me online