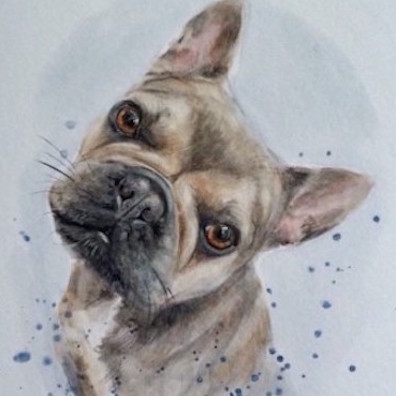 Nataliya Hodson
My name is Nataliya Hodson and I am a self-taught artist based in Wolverhampton.
In my younger days, I was deemed to be quite good at art in school. But, after a huge gap of almost 45 years from my school days until now, I made the decision to pick up a pencil and brush again and continue with my art.
The first time I discovered watercolour was in 2017 and it was love at first sight. I just adore it, it's magic! Later, in 2019 I became a member of the Wolverhampton Society of Artists. So, I can say I was born as a professional artist in 2020!
My paintings cover a wide range of subjects, but my main passion is custom pet portraits and wild life in watercolour.I am also a big fan of sketching using liners or ink.
Email: natasha@phodson.co.uk
Find me online
Facebook
Instagram