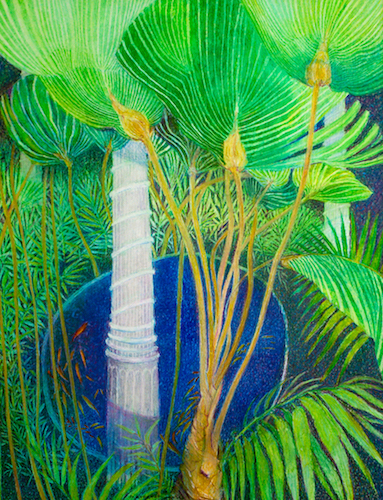 Margaret Jarvis
After graduating from Birmingham College of Art I was fortunate to enjoy a full-time career in Art and Design, working with students and teachers specialising in the subject within the West Midlands and Northern Ireland.
Helping others to grow through art remains an important aspect of my working philosophy. Now retired, I continue to be involved with occasional lectures and demonstrations.
My own work has developed slowly over the years, learning the hard way through trial and error, I now feel able to let subject and media lead the way, drawing more on memory and imagination to convey a sense of place, time and mood rather than imposing learned technique that can undermine as well as support personal creativity.
Participating in the Society's activities and being a member of Birmingham Watercolour Society continues to challenge. Energy may flag but the urge to create remains strong, there are many more aspects of art to be explored.