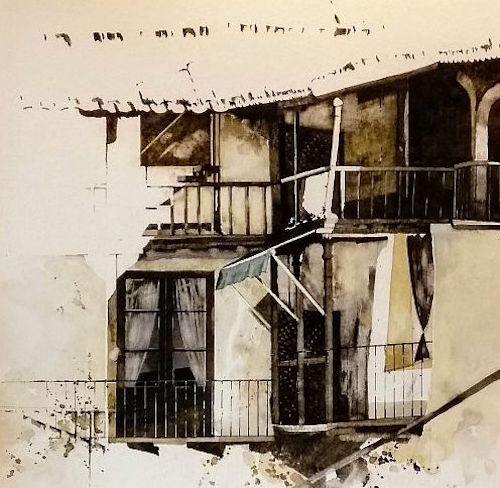 John Maule-ffinch
John spent most of his working life in IT in various roles after leaving art college back in the sixties and he retired in 2007.
Since being elected four years ago as an Associate of the Royal Birmingham Society of Artists John feels that his work has improved both technically and in terms of his artist's vision and is now using this increased knowledge to broaden his subjects and painting methods as he does not wish to restrict himself to a single style or subject or paint media.
He is currently experimenting with water-based mixed-media with the addition of wax pastels, which act as coloured resists, and watercolours painted un-conventionally from dark to light (a nod to chiaroscuro). Traditionally painted urban scenes will always be part of his portfolio, but scenes of everyday life have also now been included as will mixed media landscapes.
John sees all this as an evolution and a progression and hopes that his future work will adequately reflect this.
Image: Spanish Bullring Extract
Find me online