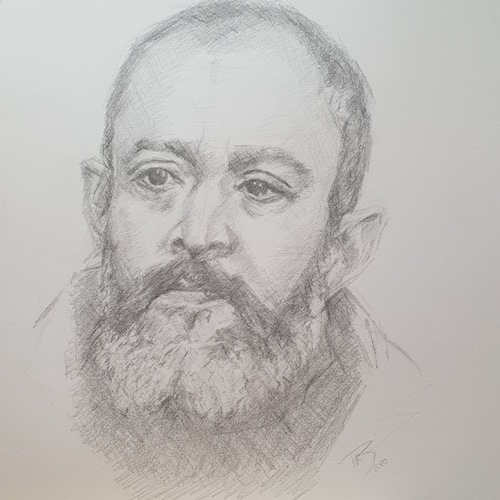 Hannah Boyd
Hannah Boyd is a Creative Practitioner and Art Educator. Holding a Bachelor (Hons) Degree in Ceramic Design and a Masters Degree in Fine Art, her work spans a wide variety of media including painting, drawing, printmaking, digital image and text art as well as sculptural installation responding to environment and society as social commentary. 
Hannah has worked on a number of collaborations with poets, dancers and artists of other genres. In a collaborative project called Ghost Dinner Party, she invited female artists to write their dream project on a pure white dinner plate. 
She is an Artist in Residence at Boundary Way Allotments and Community Gardens creating work documenting the local community and environment. As part of this project she has run a number of drawing workshops and also workshops making tools out of natural materials to create abstract ink paintings. 
Hannah has a studio at the Newhampton Arts Centre, called the Art Room, where she runs private art classes in life drawing, watercolours, print and drawing.  Hannah has taught Ceramics and Art for over a decade and enjoys the opportunity to pass on her skills and inspire other to express their creativity. Hannah also uses the Art Room as her studio to undertake her own practice.  She has been exploring the human figure with a focus on portraiture, inviting people she finds intriguing to sit for her in the studio. Hannah's latest body of work is called 'Nudes and Haikus'; she uses a typewriter to add digitally generated poems over hand drawn images she has created from a live model. 
Hannah enjoys working en plein air, creating fine liner drawings capturing scenes including the Devon and Shropshire landscapes, translating the rich textures of the landscape into detailed mark making. 
Hannah often exhibits her work around the UK and online using Instagram as a platform.