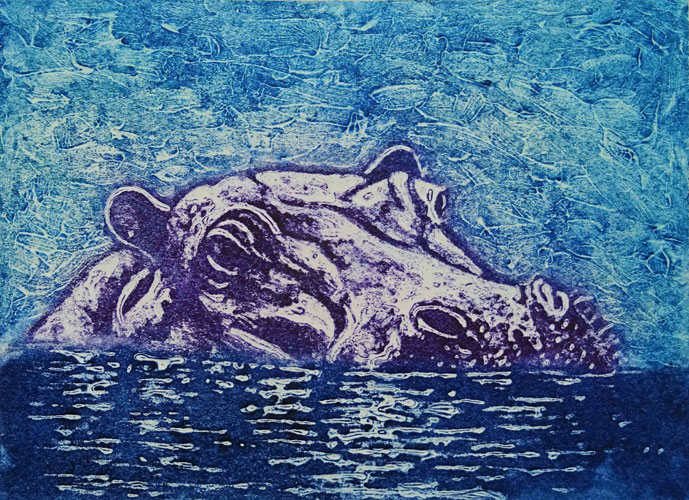 Clare Sherwen
I am a printmaker/painter who graduated from Wolverhampton University with a degree in Fine Art (Printmaking) specialising in Intaglio techniques. I employ a range of printmaking methods in my artwork such as collagraph, drypoint, lino printing and I also work in acrylic and oil paints.
I primarily work with the collagraph printmaking process (where the image is made from a variety of materials and textures added to a cardboard base) producing small editions of prints which have a very textural and tonal quality.  Collagraph is a very safe form of printmaking and that means that I can create my prints from a small etching press on my dining room table.
A principal theme in my art work is animals and I love depicting them in both print and paint capturing their spirit realistically but with an expressive flourish. A frequent subject in my artwork is cats; both cats that I have owned and visitors to the garden that come and pose for me.
I have recently started producing artworks with a Steampunk (Victorian Science Fiction) and pop culture influence and have created a series of paintings and prints featuring cats and other animals in hats and costumes which have been very popular.
I regularly exhibit my artwork in the local area and have sold my work all over the world. I have had eight of my cat prints featured in The Printmaker's Cat book by Alan Marshall, one print even making it onto the back cover.
csherwen@hotmail.com
Find me online