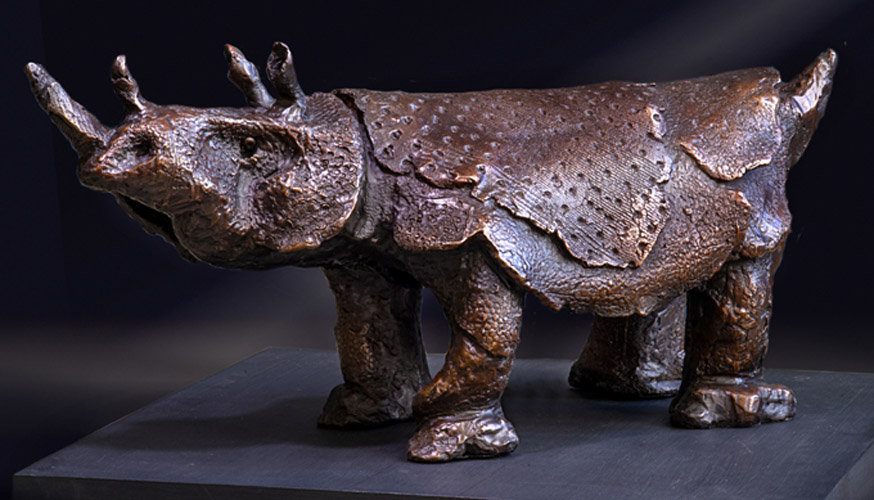 Carol Widenbar
B.Ed (Hons) BA (Hons) Sculpture
Having retired from teaching music and feeling frustrated with trying to re-design 'the chair' on an Access Course to 3D Design, I threw a sheet over a vintage chair, put a light under it and called it 'Ghost Chair'. Sculpture is much more fun. I interviewed for Goldsmith's College in London but was told I didn't need them so I picked up a First Class (Hons) Degree in Sculpture at the University of Wolverhampton in 2005.
Tree of Light: A 4 metre figurative sculpture designed to celebrate the life of Colonel Thorneycroft an eccentric entrepreneur and mechanical genius who lived at Tettenhall Towers in Wolverhampton between 1851 and 1903. Nine angle cut stainless steel pipes represent his children, his love of organ music and his innovative Victorian plumbing. Lit with the uniform blue of the College and gold for the limelight of his staged 40 foot cascade in the Towers Theatre, it has illuminated the grounds of Tettenhall College since 2003.
Rhinoceros: Bronze. Layers of clay are wrapped around a horizontal armature. Pieces of rolled clay made the ears and horns: Highly Commended WAG Exhibition 2016.
The Best of Times circa 1955: Assemblage: My father's handmade boxes hold memories of a lost world in the bric-a-brac of past lives. The mirror adds a 4th dimension of time. Upside down photographs appear the right way up. Perhaps we see the past clearer from a distance. Curator's Choice Award WAG Exhibition 2017.
My presentations to the society include 'Bronze Medal Design' and 'The Art of Installation'. Having served twice on the committee I acceded to become Chair in 2017.