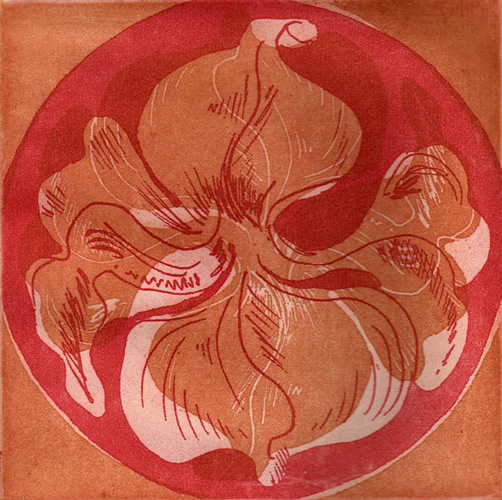 Anne Hastings
BA (HONS) FINE ART PRINTMAKING (2000)
MA ART AND DESIGN NETWORK – PRINTMAKING (2002)
Although I gained O & A level GCE Art in the 60's, in Plant Drawing and Manuscript Writing, I felt completely out of my depth with further studies at that time. For some years I dabbled, enjoying making greetings cards and small gifts, then my life was put on hold for 15 years after my mother suffered a stroke. At my doctor's suggestion I rekindled my interest in art, for a focus for the future. Redundancy a years after my mother's death gave me the incentive to pursue further art studies, which amazingly led to a place at university. My life began at fifty.
The theme of my work is mainly related to gardens, and the celebration of nature in general. My first love is printmaking but I also enjoy design work, often taking inspiration from old family china and embroidery.
To celebrate my sixtieth year, and ten years from redundancy and the commencement of my new life, I had a solo exhibition at Bantock House, entitled "A Closer Look". I developed the "borrowing" aspect after visiting the house and discovering the scope of artistic "gems" it contained – carvings, tiles, china, ornate doorknobs and stained glass windows. The print is one of a series of photopolymer etchings using portions of the designs from stained glass windows and tiles.
amhastings@btinternet.com