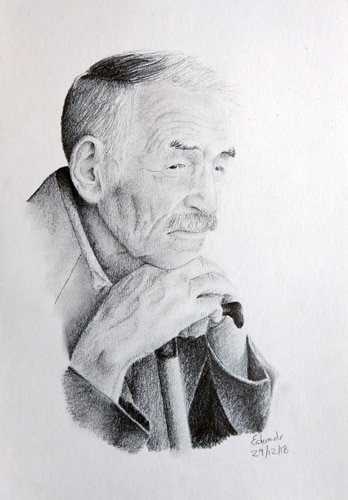 Angelo Edwards
I have been drawing since a very early age, and as far back as I can remember I have always been at my happiest when I've got a pencil in my hand and a blank piece of paper in front of me. I started by drawing my favourite cartoon characters, and as my skills developed I started to create my own, which I used to illustrate a published book when I left school.
Over the last few years I have been developing my fine art skills and started to specialise in pencil and charcoal drawings. I have sold artwork in the UK and worldwide, and my work has been exhibited in Wolverhampton Art Gallery, Nuneaton Art Gallery, Asylum Art Gallery in Wolverhampton, The Art Yard in Cradley Heath, The Qube in Oswestry and The Whitworth Art Gallery in Manchester.
I felt immense pride when I was accepted as a member of the Wolverhampton Society of Artists, and the opportunities they have provided for me to get my artwork seen have been invaluable.
artbyedwards@hotmail.co.uk
Find me online