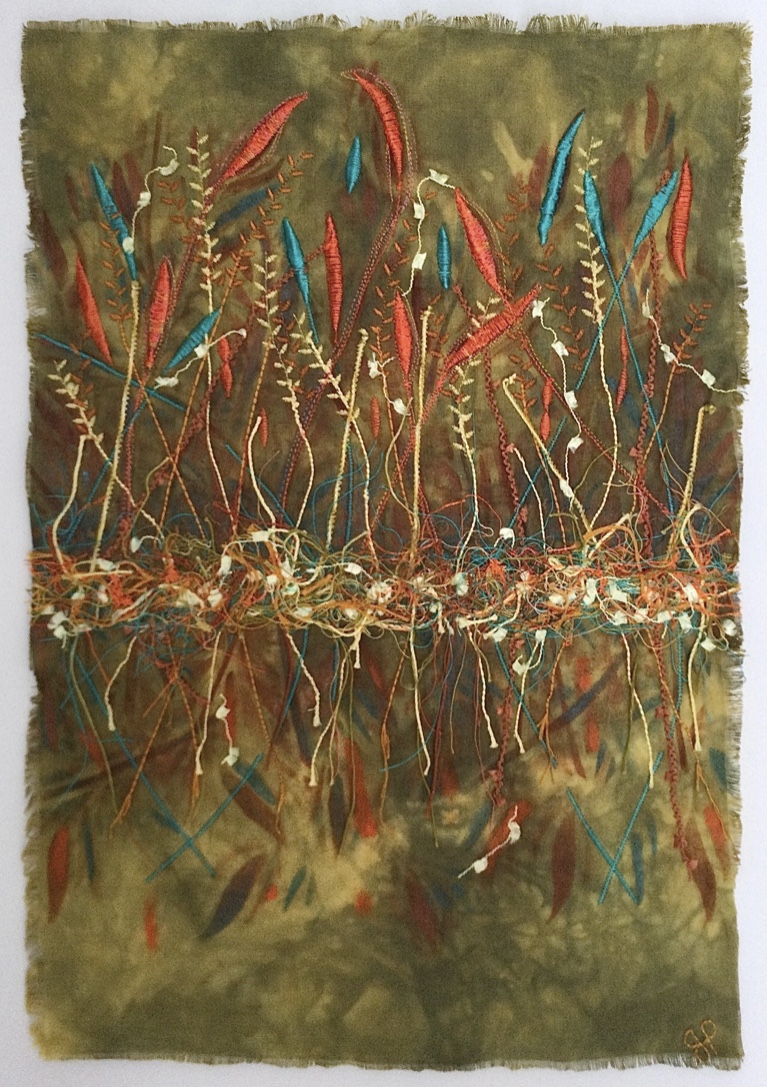 My passion for art and design started at an early age and led me to do a BA in Art and Design in 1980 at Bradford College. This was followed by a PGCE in Art and Design in Liverpool and I continued to teach both children and adults until 2015.
Following retirement, I was eager to rediscover the world of art again and by joining various art and textile groups I was able to update my knowledge of the surprisingly new developments of technology. Apart from the new drawing and painting products that were available, the range of sewing machines and fabrics were also vast.
I joined the WSA in 2019 and although the pandemic has made it difficult to meet other members, digital platforms for lectures, painting days and other events have made this possible. This has also helped me strive to improve my drawing and painting skills, which are invaluable towards creating starting points for my textile work.
I have been inspired by many artists and these have included Henri Matisse for his cut-outs, the Expressionist painters, such as Egon Schiele, and Sonia Delaunay and Audrey Walker for their textiles work.
As a textile artist, I am constantly amazed by the contrasts of colour, pattern and texture seen in our natural environment. I aim to explore and develop these areas through painting and printing techniques, combined with hand and machine embroidery stitches to create pieces of textile art on both cloth and paper.
During the pandemic, I have appreciated even more so the changes of nature throughout the seasons on my daily walks and this has included a deep interest in fungi and mushrooms. Currently I am working on a series of work that depict the evolving growth and appearance of lichen and mushrooms.
grprice60@gmail.com
​
Gill.Price.Textiles