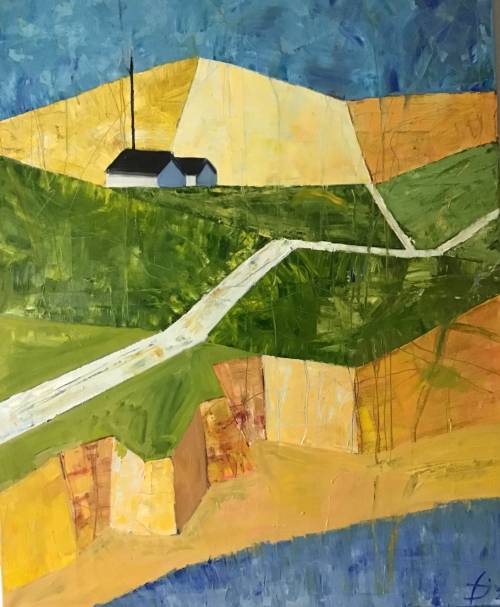 Frank Johnson
A member of the WSA for ten years, Programme Secretary and Committee member for three years. I have loved Art as long as I can remember. I retired from teaching Modern Languages at the age of 64, and began to paint seriously, mainly in acrylics and oils.
I have gone through a process of self-education and been inspired by numerous artists, my favourites being: Cezanne, Matisse, Marc, Macke, Hoyland, Hockney and Diebenkorn. I admire the work of many more contemporary artists.
My 'style', if I have one, is loose and towards the abstract with an eye to good composition. I prefer using large canvasses and brushes, knives, old credit cards and assorted objects, including my fingers.
I have had work exhibited by the WSA at Wolverhampton gallery as well as at the Art Yard Gallery in Cradley.