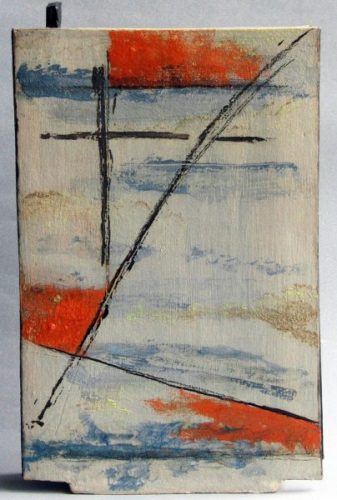 Eunice Powell
I first experienced clay during my Access course. Since then, I have found it absorbing and challenging to explore the relationship between the material, the process and what I am trying to express.
I followed a B.A. degree in 2008, with an MA  Art and Design (Ceramics) in 2010, both at Wolverhampton University.
During my courses, as well as developing my skills and ideas, I also enjoyed undertaking research into the historical and social base underpinning our practice today, particularly in the important role of the creative process as a carrier of memory.
I have exhibited in galleries in the Midlands and Staffordshire, mainly in group exhibitions. As well as being a member of the MPA, I am a member of the Wolverhampton Society of Artists.
I also enjoy walking holidays and visiting art exhibitions in various parts of the UK, which are often a source of inspiration for my work.
eunicepowell180@gmail.com
Find me online