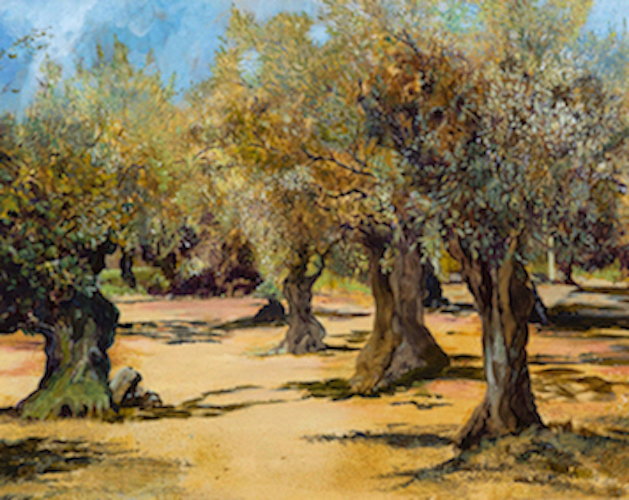 Deborah Adkins
For as long as I can remember, I have enjoyed drawing and creating artwork. At senior school, Art was one of my favourite subjects. I had an enthusiastic art tutor who gave me lots of encouragement and I did well in my exams.
On leaving school I expressed a wish to attend art college but was advised there were limited career options in this field.  I attended secretarial college instead and thereafter worked in offices. However, I often wonder how my life would have differed and how different I would be if I had pursued a career in art.
After marriage, several relocations and raising two children, art activities were put on a back-burner but I found time to attend several adult education evening courses. I was introduced to acrylic paint and enjoyed painting mainly animals and trees! Latterly I have also enjoyed using pen and ink, watercolour, pastels and have tried lino print. In Wolverhampton I have attended several adult education painting and drawing courses, (special thanks to my tutor, Erika Stewart for the encouragement and advice), life drawing sessions and more recently a portraiture course.
Friends encouraged me to apply for membership of the WSA andI was delighted to be accepted. I was excited to enter two paintings (Olive Grove and Puzzlewood) into their 2016 exhibition at Wolverhampton Art Gallery. 
I have travelled abroad many times and much of my work has been influenced by sketches and photographs from my holidays. I usually produce a detailed pencil sketch before embarking on the finished painting, although at classes latterly have been encouraged to paint more freely.
As a member of the Black Country Urban Sketch Group I have been encouraged to sketch/paint en plein air. Likewise I have enjoyed joining the WSA on their summer sketch/painting days and have sketched in some beautiful country locations.