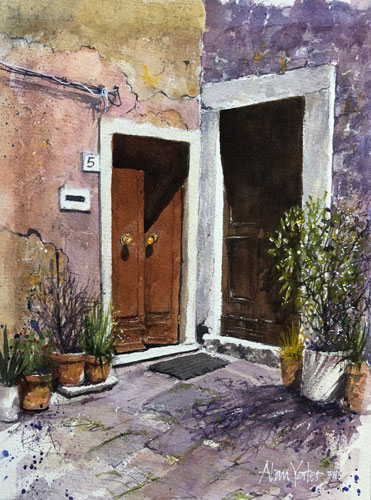 Alan Yates
ARBSA BWS
WORKING CAREER
My working life was spent within the Construction Industry, many years as Design Director for a Major Curtain Walling Company, working with Signature Architectural Practices in the early façade design on major projects both in the UK and Globally.
ARTISTIC CAREER
My interest in Art started at an early age, and continued through working life with sketch design proposals enjoyed by Architects & specifiers.
I enjoy painting in;
Watercolour
Ink & Watercolour
Soft Pastel.
During 2006, I delighted to have a pastel painting selected by the House of Lords selection Committee, for inclusion in their New Building, Fielden House close to the Palace of Westminster.
I addition to having been a member of the Wolverhampton Society of Artists for many years, I am Honorary Secretary & Website Manager for the Birmingham Watercolour Society, and also a member of the Easel Club of Birmingham.
Recently, I have been elected as an Associate Member of the Royal Birmingham Society of Artists.
alanjyates20@gmail.com
Find me online